Our Team
Wise and mature leadership is essential. Quality of character is far more valued over charisma. Our team is made up of a variety of members, from core staff & elders to ministry leaders. All of them work hard to shape the culture of our church, ensuring it's centered around Jesus.
« Back to Staff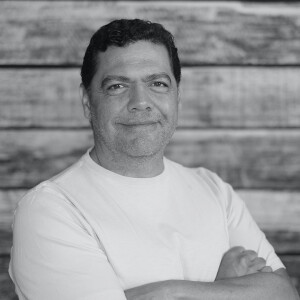 James Rey
Associate Pastor, Elder, Family Ministries
James Rey was born and raised in Southern California before moving up to the Central Coast to attend Cal Poly. There he got introduced to Jesus by his dorm roommate in Trinity Hall, received a true understanding of the mercy and grace of God, and dove into ministry on campus with InterVarsity. These experiences in college led to a love of leading bible studies and worship, as well as an eventual meeting with a special young lady named Wendy that would become his bride (now going on 27 years!). They were invited in the mid-90's to a new bible study at the home of Bryan and Sherry Stupar that would eventually turn into Calvary SLO Church, where they have served ever since...
James and Wendy have raised three wonderful sons: Mitchell (expecting his first child with his bride Whitney!), Daniel, and Davis. Interests include going to his beloved Dodgers' games, playing rec softball, kayaking, playing board games with family and friends, and walking the family dog to favorite restaurants.
Responsibilities in the church include overseeing birth to high school ministries, family ministries, leading a community group for folks in south county, facility management, outreach, elders board and basically whatever is needed at Calvary SLO!